CHAPTER SEVEN-BENJAMIN JOHNSON LANG CHRONOLOGY. SC(G) WORD COUNT-7,132. 9/30/2020.

NEW SITE CURATOR NEEDED.
COULD BE ACTIVE: ADDING MATERIAL TO THE SITE,
OR,
PASSIVE: INSURING THAT ALL THE CHAPTERS ARE PRESERVED. PROFESSIONAL COMPUTER HELP IS AVAILABLE AND THE SITE IS HOSTED BY THE BOSTON MUSICAL INTELLIGENCER.
CONTACT JAMES JOHNSTON:  langjwj@earthlink.net
1837 Born Dec. 28, Cambridgeport MA. Father-Benjamin Lang and mother, Hannah Breed Learock Lang (New Boston Questionaire)
Childhood homes. 1841 – 12 Liberty Street; 1844 – 34 Summer Street; 1851 – 49 Lafayette Street (fire, see below)
First organ lessons.
1850 First organ recital: Danvers, MA age 13.                                                      Harvard Musical Association (founded 1837) led by physician Dr. Jabez Baxter Upham (1820-1902) raised $100,000 in 60 days to build the Boston Music Hall. Other earlier groups had failed.
1851, February 10th. c. 2 PM. The  Fire destroys the inside of the house where the Lang's were living: 49 Lafayette Street. Two valuable pianos were moved out of the house before the fire reached them.
1851 Organist Dr. Cook's church in Lynn, MA age 14
June 20, 1852: Organist Crombie St. Church in Salem, MA  age 14 (B. J. Lang, Teenage Diary)November 20, 1852, Boston Music Hall opened. Seated 2,585; two tiers of balconies; built in the middle of a block with entrances off Tremont Street opposite Park Street Church and down Central Place off Winter Street.

1852 Dwight's Journal of Music begins-last issue in 1881.
1855 Organist Dr. Neale's First Baptist, Somerset St., Boston.  January 20, 1855: "played at the organ opening at Dr. Neale's" church. (B. J. Lang Teenage Diary) Contained the largest organ in Boston at that time. On February 1 Lang wrote that his father heard from a First Baptist Music Committee member that they would meet that night and request the resignation of the current organist, Mr. Bradford. This happened and B. J. was appointed organist on February 9, 1855; he had just turned 17.
1855 Arranges accompaniments to Bible Songs by Marion Dix Sullivan. Actually published in 1856
1855  Listed in the 1855 Boston Directory: "B. J. Lang music teacher, 20 Somerset."
1855 October-receipt for music bought by Frances Burrage shows that B. J. taught through the fall quarter, October, November and December of 1855.
1855 December 24-was accompanist for this Music Hall concert-also on the program was one of B. J.'s teachers, the "celebrated pianist" Gustave Satter. (Broadside, American Antiquarian Society, Worcester, MA)
1856 March 21-was part of a performance of Dramatic Recitations. He played his own piece, Fantastic Original, and was an accompanist.
1856 In mid-June B. J. joined three other musicians for a three-week tour of the Canadian Maritimes
1856 July (?) leaves for Europe.
1855-1858 Three years study in Germany: meets Wagner in Berlin (1857) age 17-20. No listing has been found (Summer of 1856) for this crossing; he probably went steerage, and thus his name did not appear on any ship passenger list. He would have had to return to Boston in the late fall of 1857  to arrange for the concert appearances that began early in 1858. Thus his time in Europe was more likely to be just half of three years quoted in many sources (one being a Lang interview).
1858 First concert appearance in Boston (Tuesday, February 2, 1858 at Mendelssohn Quintet Club concert: first Boston performance of Beethoven's Trio In C Minor, Opus 1, No. 3. However, Ryan wrote: "He made his debut at fifteen years of age in one of the Mendelssohn Quintette Club's concerts."(Ryan, 84)-that would have been between December 1852 to December 1853. However, Dowell does not list Lang as an assisting artist for a Boston concert during that period, nor in any of the non-Boston concerts. Age 20.
1859 His first composition performed publicly: Mendelssohn Quintette Club concert of Friday, January 29 included Mrs. J. H. Long singing Lang's Breath of Spring with the composer as accompanist.
1859 Soloist in American premiere (February 29, 1859) of Mozart's Concerto in E-Flat, K. 482 age 21.
1859 October 1, aged nineteen (Brainard's, July 1881, 98) appointed organist of Handel and Haydn: serves as accompanist for 37 years (1859-1896) and as conductor for two years (1896-1898). Brainard was wrong–in October of 1859, Lang was three months short of 22.
1859-1864: Organist, Old South Church.
1859. Teaching studio listed as 18 Tremont Street. Boards Salem [probably at home]. (1859 Boston Directory-published 1 July 1859).  1860  and 1861 boards at 11 Bulfinch. (1860 B. D.) A notice was published that he would "resume teaching, on and after Monday, September 12th." (Transcript (September 7, 1859): 3. GB)
1860 Feb.-Benefit concert so that he can return to Germany to study during the summer. On April 11th., 1860 Lang applied for a passport which described him as: Age-22; Stature- 5′ 7″; Forehead-high; Eyes-blue; Nose-large; Mouth-medium; Chin-short; Hair-light brown; Complexion-light, and Face-oval. His signature is quite legible with a flowing style. (Passport Application from ancestry.com) Lang left May 16 on the steamer CANADA
with Mr. S. A. Bancroft. The officer in charge was Capt. Lang!  (Transcript (May 16, 1860): 2, GB) In September he returned from Europe. (Dwight (Oct. 6, 1860): 221) A "Mr. B. J. Lang, Professor, aged 30" arrived in Boston from
Johnston Collection.
Liverpool on the AMERICA, a ship of 984 tons, September 10, 1860. (Boston Passenger and Crew Lists, 1823-1943 and America Manifest) Dwight printed that "Mr. B. J. Lang has returned from a tour in Europe, which we doubt not has passed both agreeably and profitably to himself. His many friends are glad to welcome him home again." (Dwight (October 6, 1860): 221) Not bad for one whose career is only two years old.
AMERICA 1863.
Father Lang "moved to Boston previous to the Civil War." (Herald (June 28, 1899): 12, GB) 1862 Boston Directory listed his profession as "pianist" and that he boarded at 16 Warren Street.
1861 Early In February Lang gave a concert in Salem with the Mendelssohn Quintette Club, his Salem choir, the Amphions, and Miss Lang who was making for first public appearance. This was probably B. J.'s sister?
1861 Marries Frances Morse Burrage in Boston on October 10 by Rev. Chandler Robbins.  His age 23, her age 21. He moves into the Burrage home at 36 Edinboro Street.
1862 In October places an ad offering piano and organ lessons and listing the address as 36 Edinboro Street.
1862 First Boston performance Mendelssohn's Hymn of Praise at Old South Church: January 30-only organ four-hand accompaniment
1862   Conducting debut: at Music Hall- Mendelssohn's First Walpurgis Night: May 3, 1862. Grand orchestra, a choir of 150.
1862 Handel and Haydn's finances in very poor shape. Zerrahn and Lang agreed to split "whatever remained in the treasury after expenses were paid." (H & H Hist., Vol. 1, 199) They each received $41.69 payment for their work during the whole 1861-62 Season!
1862 Youthful Voices: A Collection of Hymns and Tunes, For the use of Sunday Schools, edited by Benjamin J. Lang published in Boston.
1862 In the fall Louis Moreau Gottschalk hired Lang to perform with him. Gottschalk was so impressed with Lang's playing that he included him as a "collaborator for a series of twenty concerts, in which compositions for two pianos were the features." (Transcript, May 9, 1909) The announcement for Gottschalk's 'Most Positively Last Concert in Boston' on Saturday, Oct. 18, 1862 (which had to be moved to the Melodean Theater in order to accommodate the expected crowds with reserved seats at 75 cents and unreserved seats at 50 cents), also said "Mr. B. J. Lang, The Distinguished Pianist, has consented to assist Mr. Gottschalk in his Last Concert."
1863 Jan. 1, 1863 shared with Zerrahn conducting of the concert at Music Hall celebrating Lincoln's Emancipation Proclamation. The original proclamation had been issued on September 22, 1862, and it declared the freedom of all slaves in any state of the Confederacy that did not return to Union control by January 1, 1863 while the second part of the document listed the specific states which were effected-this second part was issued on January 1, 1863.  Age 25
1863 Played at the November 2nd. Dedication of the Walcker Organ of the Boston Music Hall. Age 25
The Boston Musical Intelligencer, Lee Eiseman, publisher, April 22, 2009.
This video is of the 2009 recreation of the original "Dedication of the Music Hall Organ" in November 1863. Lee Eiseman provided the video and he was the producer of the event.
1864 Lang has the idea that the Harvard Musical Association might sponsor orchestral concerts. These begin in November 1865.
1864 February-Promotes his own "Sacred Concert" at the Music                 Hall-uses a vocalist and the violinist Eichberg as assisting artists. Age 26
1864 Shakespeare's Tri-Centennial Anniversary Birthday Concert: Music Hall, Saturday evening, April 23. First Boston performance of Mendelssohn's A Midsummer Night's Music complete with soli, female choir and orchestra.  Age 26
112 Boylston Street is probably the higher building just at the right edge of the photo. Courtesy Bostonian Society.
1864 Burrages and Langs have moved to 112 Boylston Street. Father Lang's profession was listed as "pianofortes" at 514 Washington Street and he was a boarder at 3 Harrison Street. (1864 Boston Directory)
1864 August-begins as organist of Rev. E. E. Hale's South Congregational Church. Age 26
1864 First child-Harry Allston Lang born October 4, in Boston. He was to die less than two years later, in August 1866 while his parents were in Europe. (New Boston Town History Questionaire, February 11, 1914)
1865 B. J., Frances, and their first-born, Harry Allston Lang were living with her parents, the Burrages at 112 Boylston Street. (Diary-Rosamond)
1865 February 2-Slavery abolished; April 10-the South surrendered; April 15-Lincoln shot and buried on the 19th. (Diary-Rosamond)
1865 Helped found Harvard Musical Association orchestra concerts.  Age 27. "It was he who first suggested" these concerts. (Observer, January 26, 1884).
June 14, 1865. At the end of his sixth season as organist with the Handel and Haydn Society, at a "pleasant social reunion" Lang was presented a gold guard chain. (H & H History, Vol. 1, 239) The Society's Secretary and the conductor also received gifts.
1866 March: first Boston performance of Haydn's Seasons-Gathered a chorus of 250 and hired an orchestra and three soloists (one from New York!).                                                                                                                                                     SS  CHINA. Cunard. Among the first single screw. First Class: 268 and Second (or forward) Class: 771. Sleeping berths were on the main deck below the saloons. (Norway Heritage, accessed February 15, 2019)
Johnston collection.
1866 Summer in Europe-left May 26 from Boston to Liverpool on the CHINA: B. J. and Frances accompanied by Miss Annie Keep (aged 21) and Mr. Richard Dixey. B. J. and Frances returned at the end of September on the CUBA. (BMT, October 6, 1866, p. 3) While the Langs were away, their first-born, Harry died on August 7th. Miss Keep married George G. Crocker, a lawyer in 1875 (Marriage Cert.)
1867 February-Boston and New England Conservatories open within a week of each other. February 1-HMA Concert: Beethoven Piano Concerto No. 2 (first Boston performance) and Liszt/Schubert Wanderer Fantasia for piano and orchestra with Lang as soloist.
1867 Father Lang, a piano dealer at 6 Temple Place and he "Boards at 93 Waltham," but the entry for 1868 has this as his house. In 1865 and 66 he had boarded at 4 Dover Street and sold pianos first at 365 Washington Street, and then the next year, at 6 Temple Street.                                                    B. J. has studios at 246 and 554 (?) Washington Street and still lives with the Burrages. (1867 Boston Directory)
1867 B. J. Lang and J. C. Burrage arrive in Boston on September 12, 1867 on the CHINA. They had left July 31st. planning to be gone "six weeks." (Diary 2-Rosamond)
1867 First surviving child: Margaret Ruthven- Nov. 27, 1867 at 112 Boylston Street. Benjamin's occupation was "Musician." (Birth Certificate)  Age 29
1869 Spring. April 6, 13, and 20. Presented three orchestral concerts at Mercantile Hall. Concertos in each: Mendelssohn Serenade and Allegro in B Minor with Miss Alice Dutton, his pupil; Beethoven Piano Concerto No. 4 with Mr. Hugo Leonard, a fellow Boston pianist; and the Beethoven Violin Concerto with Mr. Bernard Listermann.
1869 "After a long illness, [Lang] sailed to Europe with his family and several of his pupils, intending to spend about a year principally in Dresden. Fall and Winter: In Europe: gave piano recitals in Berlin, Leipzig, Dresden." (History of H. and H., 288). Left Boston on November 30, 1869 "in S. S. SILESIA for Hamburg. The party consisted of Mr. and Mrs. J. C. Burrage, four Misses Burrage, Mr. and Mrs. Dixey, Mr. Tucker, Maidie and nurse Waldwell. Arrived Hamburg Dec. 12th. Christmas in Berlin." (Frances M. Lang's Note Book, Excerpts, p. 1). The four Misses Burrage were Helen, Emma, Ruth (cousin) and Marian. Also listed next to these names was that of Miss Emma Ware who might have been a Lang pupil. Age 31
From 1869 to 1887, the steamship Silesia operated on the Hamburg America Line from Hamburg to Le Havre to New York.  The ship was sold to British and then Italian owners until wrecking in 1898 ["S/S Silesia" on Norway Heritage website].
1870 Census. Father Lang listed as "Traveling Agent" with Hannah "Keeping House." Their Boarding House had one single female aged 29, a mother and son aged 53 and 18, two brothers, both Book Keepers aged 23 and 25, with two servants from Ireland. The address was only given as Ward 10.
1870 A note from Helen Bell to Mrs. Lang at 1 Otis Place has a note from Margaret saying that the family lived there before 1870. (Ms. Lang, Vol. 24, No. 3) The 1871 and 1872 Boston Directories list the Langs as still living with the Burrages at 112 Boylston Street.
1870 Spring: In Europe-the census taken July 19, 1870 was submitted by neighbors who listed B. J., aged 37 organist-in Europe, "Fanny," aged 32-in Europe, and "Mary," [Margaret] aged 2-in Europe(Census, 1870)."Mr. Lang arrived on Tuesday, after a year's stay in Europe, with health thoroughly restored, enriched with musical experience and strong for the winter's work." (Dwight, September 24, 1870). He arrived in Boston on September 20, 1870 on the PALMYRA from Liverpool with his age being listed as 26,[?] and an "Estimated Birth Year" of abt. 1844.[?] Traveling with him were Miss Burrage, aged 28 a spinster and Mr. H. G. Tucker, aged 18. (Boston Passenger and Crew Lists, 1820-1943) Frances and Margaret and the nurse remained in Europe for the fall, winter and spring of 1871. B. J. give Frances a gold bracelet with the inscription: "F. M. L. from B. J. [what a wonderfully extravagant "J"] L. Dresden. Dec 18th., 1870″ probably as her Christmas gift on this Christmas when he was in Boston. The bracelet was quite small and could be held in the palm of your hand.
F(rances) M(orse) L(ang) from B
from B(enjamin) J(ohnson) L(ang). D
Dresden.
(Dresde)n. Dec. 18th 1870.
Photos provided by a family member.
1871 Four Chamber Music Concerts-Globe Theatre-Thursday afternoons, alternating with the HMA Orchestra concerts-Jan. 15, Feb. 1, Feb. 16, and Mar. 2. Used Mendelssohn Quintette Club as assisting artists both as individuals and as an ensemble.
1871. Four Piano Concerts-Bumstead Hall-Monday afternoons-featured his students playing solos, duets and concertos. Lang played the orchestral reductions on a second piano.
1871 B. J. (Lel) was due to sail from New York on May 31-he arrived in Switzerland on June 12th.  "Maidie (Margaret) wouldn't look at him, nor speak to him for a long time." (Diary Excerpts) She hadn't seen him since the previous September and probably didn't recognize him. She was then three and a half years old.
1871 and 1872 Father Lang still a dealer of pianos, but he now had a home at 93 Waltham Street. B. J.'s teaching studio was at 635 Washington Street and he and his family still lived with the Burrages. (1871 and 1872 Boston Directories)
1871 Langs visited Wagner: Lunch mid July-offers support for Bayreuth. Age 33. On October 13 Lang and Frances arrived in Boston from Liverpool on the ALEPPO together with the father and mother of Frances and four of her sisters and Nurse Waldwell. Three of her sisters' names are not listed, only their ages of 23, 20, and 18, but the name of the fourth sister was given as Margaret, aged 1. (Aleppo Manifest)
1871 Named as the first conductor of the Apollo Club at age 33-resigned in 1901, aged 63.
1872 "The Lang's went away for the summer. No mention of where." (Diary-Rosamond)
1872 Teaches for one year at the National School of Music.  Age 34
1872 First Home. Nov. 1st. moved into 8 Otis Place. "Many changes will have to be made." (Diary-Rosamond) "Corner of Otis Place and Brimmer." The studio still at 635 Washington Street. (1873 Boston Directory) Father Lang still listed as a piano dealer.
1872 Boston Fire: begins the evening of November 9, 1872-under control by Sunday 2 PM.
1873 January 9. Conducted the Boston Choral Union at Wait's Hall; April 17-Elijah with the same choir. Another conductor took over the next year.
1873 Returns as a piano instructor to the New England Conservatory of Music. Age 35
1873 December: re-elected as conductor of the Chelsea Choral Society (Folio, Dec. 1873, 164)
1874. "June 25th. Today we went to Blue Hill [Milton] to spend the summer." (Diary 2, June 25th., 1874)
1874  MARRIAGES:  MILLAR-LANG. "In Blue Hill, Milton, August ??, by Rev. Mr. Wright of Boston, assisted by Rev. Dr. Merison of Milton, Mr. Leslie Millar  and Mrs. [?] Henrietta M. Lang, both of Boston." (Traveler (August 14, 1874): 3, GB)
1874 B. J.'s mother, Hannah B. Lang (maiden name-Learock) dies from cancer on September 25, 1874 at 93 Waltham Street, Boston-57 years, 7 months. She had been born in Salem. Her father was listed as John Learock, also born in Salem, and her mother was also named Hannah, and she had been born in Salem. (Death Certificate)
1874 Founded The Cecilia as an adjunct of the Harvard Musical Association-conducted for 33 years. Age 36.
1875 "June 12th. We moved to Milton for the summer." (Diary 2, June 1875) B. J. then went to Europe from August 7 through September 18.
NYC to Liverpool; 200 in First Class and 1050 Third Class; Cunard; first to have bedrooms-one on the port and one on the starboard; did 119 voyages, first in 1870 at Dumbarton, sold in 1883. Three masts rigged for sailing and a single funnel. Wikipedia, accessed December 4, 2017.

RMS PARTHIA
1875 Trip to Europe: the Saloon Passenger List of the RMS PARTHIA sailing Boston to Liverpool lists B. J. Lang and Mr. George W. Sumner as departing on August 7, 1875. No other family members are listed. (BPL, Lang Prog., Vol 2). Frances' Diary says Mr. Breed and Mr. Tucker went with him. (Diary 1875) While at Bayreuth Cosima shows (August 26) B. J. the opera house. During this trip he buys music by Saint-Saens for his own use and the use of the HMA. B. J. returned September 20, 1875 on the BATAVIA.
BATAVIA. Also built at Dumbarton in 1870 for Cunard, but with only two masts and the stack between them.
1875  October 25: B. J. conducts the world premiere of the Piano Concerto No. 1 by Tchaikovsky with von Bulow as the soloist.
1876 February 3: Soloist in the Saint-Saens Piano Concerto No. 2 with the Harvard Musical Association. This is the first of many French works that Lang introduced to Boston. In February 1882 Lang presented the Boston premiere of the Requiem by Berlioz; In January 1886 it was the Rhapsodie d'Auverge by Saint-Saens; in 1890, Eve by Massenet in March of 1890 and his Mary Magdalen in November of the same year, and then his Land The Promised Land in 1902; in 1894 it was Saint-Saens' Samson and Dalila; also in 1902 the Psalm 150 by Franck; in 1905 Charpentier's The Poet's Life; in 1906 another St. Mary Magdalen, but this time by d'Indy; and finally Pierne's The Children's Crusade in February 1907 which he then asked to have performed again as his retirement concert later that year. Then there are additional works by the composers listed which were performed by the Apollo Club, his students and in chamber music concerts in which he played. The composers represented were: Debussy, Berlioz, Franck, Godard, Massenet, Perilhou Saint-Saens (5 works).
1876 Thursday afternoon March 30 concert produced by Lang at Mechanics Hall: he plays the solo part of the Tchaikovsky Piano Concerto No. 1 with the accompaniment played by Arthur Foote-also in this concert Lillian Bailey made her Boston debut, at the age of 16.
1876 May. Performs St. Saens Christmas Oratorio (Noel) at South Congregational. A year later, in May 1877, the same work is performed as part of the Handel and Haydn Society's "Fourth Triennial Festival."
White Star Line. Four masts for sailing and two funnels.
This was the first of three ships named SS BRITANNIC, her twin sister ship was the SS GERMANIC.  The first voyage was on June 25, 1874. There were two classes: 220 Saloon passengers and 1,500 Steerage with a crew of 150 (one source says the capacity was 1,300, another says 1,200). Wikipedia, accessed December 4, 2017.
White Star diagram for Second-Class and Steerage. In Steerage the beds seem to be side-by-side and head-to-head. The Second-Class Cabin Plan shows 13 rooms, some with two beds, some with four, and some with six. Each room seems to have a washbasin and there appear to be three toilets. No toilets are obvious on the plan for the Steerage passengers. The ad said that a Surgeon and Steerage Matron were available on each steamer.
An old advertising card. It does show full sail and both stacks at work.
The BRITANNIC was built in Belfast in 1874. Made record-breaking crossings of 7-plus days. It was a single-screw steamship that did the Liverpool to New York route for nearly thirty years, carrying mainly immigrants.
1876  "June 24, 1876 B. J. L. and I sailed from N. Y. in the BRITANNIC." (Frances M. Lang Note Book Excerpts, 6) Summer in Europe. Honored guests at Bayreuth for Ring premier. A letter from Frances dated August 9, 1876 from Bayreuth tells about the Festival. Apparently only the parents went on this journey as the letter is addressed to the children (?) Saw four operas three times each! They returned to New York on September 18, 1876 on the CELTIC from Liverpool. (Ancestry, All New York, Passenger Lists, 1820-1957) Arthur Foote and the Tuckers (newly-weds) traveled with them.

Johnston collection.
1877 "June 14th. To Blue Hill [Maine] for the summer. (In August they went to Stockbridge for a visit)." (Diary 2, June 14th., 1877)
1878 Second child: Rosamond Lang- Feb. 5, 1878 at 3 Otis Place (Birth Certificate). His occupation was listed as "Organist," and her mother's name was listed as "Fanny." Age 40
1878  February 8, 1878 concert by Cecilia is conducted by Arthur Foote as B. J. had broken his left upper arm.
1878. June 3rd. "We moved to Lynn to the Red Rock House." In April: "I took Maidie with me to Lynn to see Mrs. Pages rooms at the Red Rock House, where we may possibly spend the summer. I liked the whole place very  much." (Diary 2, Spring 1878)
     July 13, 1878 B. J. arrived in New York from Liverpool on GERMANIC. Age 40. Listed as "J. B." rather than "B. J." (1851-1891 New York Port Ship Images, Ancestry.Com)
1878 Clark's Boston Blue Book has Lang's address as 3 Otis Place-Robert E. Apthorp is at #2, and William Foster Apthorp is not listed.
1879 June 5th. "We moved down to Lynn for the summer, and in our carriage which was overflowing with bags and boxes." (Diary 2, June 5, 1879) September. "I sang many songs at the Peabody party last evening, and Lel played." (Diary, Fall 1879) September 3oth. Moved [back] to Boston.
1880 Census gives the address as 3 Otis Place; age of B. J. as 40; age of Fanny M. as 38; age of Margaret R. as 12; age of Rosamond as 3; and three servants-Ellen O'Connell (age 50), Alice S. McGuire (age 19), and Ellen O'Gorman (age 19). Malcolm was born the next year.
1880 Boston Directory: William F. Apthorp, "music teacher," boards at his brother Robert's house at 2 Otis Place. Robert is in real estate. Benjamin Lang (father) is listed at 93 Waltham St, no profession. B. J. Lang, "teacher of music at 156 Tremont St.," home at 3 Otis Place. Johnson Burrage, business at 74 Franklin and home at 112 Boylston.
1880 May 3rd. "Went down to Lynn to see about our rooms for the summer. Decided on the ones on the waterside. June 3rd. We all moved down to Lynn. We drove down with our dear horse 'Fly.' Baby [Rosamond] happy all the way…Aug. 12th. To Stockbridge. [Burrage family summer house] It is gay, every moment here. Music, parties, callers, etc…Sept. 30th. We moved to Boston." (Diary 2, Summer 1880)
1880  June 17 Benjamin Lang, aged 63 (B. J.'s father) marries for the second time-to Clara E. Wardwell, aged 36. (Marriage Certificate) But, Frances had noted Father Lang's 64th. Birthday on January 14, 1880. (Diary 2, January 1880) The 1880 Census listed Clara E. Wardwell as a "Boarder" with the occupation of "At home." So it seems Father Lang married one of his Boarders. In the Census  his age is listed as 64. At this time in Father Lang's Boarding House, there were two middle-aged couples and two single women aged 42 and 36 with two servants. (1880 Census)
1880 Berlioz's: Damnation of Faust. Boston Premiere: Friday, May 14. Second Performance: November 12. Third Performance: November 30. Age 42. The Theodore Thomas "Unrivalled Orchestra" together with the "Thomas Choral Society" led by J. B. Sharland gave two performances of the piece on January 28 and January 29, 1881-two of the soloists were Lang's friends: Georg Henschel and Clarence C. Hay. (Program) Lang gave later performances on May 14, 1885, May 25, 1887, March 15, 1899, December 2, 1903, July 2, 1903 for a Teachers' Convention and December 13, 1904. ("Facts in Life of B. J. Lang"-looks like Margaret's handwriting)
1881 "May 26th. To Lynn for the summer. Rosamond, Maidie and Lel drove in the buggy. But I went on the train. My baby should arrive fairly soon…Mother is here, also Emma (Mrs. Lang's sister)…June 14th. After a night of pain, at five minutes past four A. M. our 2nd. boy was born. Thank God! Lel went for the Doctor at 2, when I left my room to occupy the big one. Dr. Flanders came promptly, and she came none too soon. No one in the house suspected what was happening. I was so glad that mother did not know about it. Lel went to her room at 6 o'clock in the A.M. and said,-'Fanny wants to see you for a  minute, if you can come.' She came immediately and was overcome to find me comfortably in bed with the new baby. (Next day). Baby performed all his functions, sneezed once, and slept. The nurse is a treasure" (Diary 2, May 1881) Third child: Malcolm Burrage Lang- June 14, 1881, Prescott Place in Lynn, MA. Benjamin's occupation was listed as "Music Teacher." (Birth Certificate). Age 44
1881 During the twenty-three years between 1858 and 1881 Lang returned to Europe fourteen times-this averages out to slightly less than every two years! (Brainard's Musical World, July 1881, p. 98) I have found only eight!
1881 Summer. Henry Lee Higginson (1834-1919), founder of the BSO, and his associates bought a controlling interest in the Boston Music Hall during the summer while preparations were being made for the debut of the orchestra. The first concert was given on October 22nd. conducted by Georg Henschel.
1881 September 3-Last issue of Dwight's Journal of Music.
1881 December 4th. "At church today Lel asked Dr. Hale if he would Baptise our baby next Sunday. Lel wants to have him named Siegfried…December 11th. Baby Baptised Malcolm Burrage Lang." (Diary 2, December 1881)
1882. January 28th. "Last evening Lel had a long talk with Oscar Wilde at the St. Botolph Club." (Diary 2, January 1882)
1882 "Lel is much exercised in his mind about whether or no to give up playing in public, and rest on his laurels." (Diary 2, May 1882)
1882 "Waltham, near Tremont Street-Mortgage-Benjamin Lang to Benjamin J. Lang, for $10,000, buildings and land, Jan. 6, 1882." (Journal (January 14, 1882): 6, GB) From 1876 through the late 1880s there is no profession listed after Father Lang's name in the Boston Directories. His wife, B. J.'s mother had died the year before and this may have begun to affect him with the eventual result that B. J. had to assume responsibility for 93 Waltham Street.
1882 Berlioz: Requiem advertised by Cecilia for February 12, 1882. First Boston performance.
1882 Damnation of Faust. March 24, 1882. Second performance.
1882 Beethoven: Fidelio with soloists, full chorus and orchestra. March 28, 1882. Georg Henschel among the soloists.
1882 Bruch Odysseus by Cecilia with full orchestra and Georg Henschel-May 10, 1882.
1883 Schumann-complete piano works in five Thursday afternoon recitals in March 1883.
1883 "May 19th. We are packing now in real earnest. Leaving 8 Otis Place for good, also moving to Arlington Heights for the summer…May 24th. Moved to Arlington Heights for the summer…Poor Lel is having to do so much work at the 8 Otis Pl. house. He should be worn out." (Diary 2, May 1883)
1883 June 2nd. Moved to Lynn for the summer. B. J.'s sister, Etta, very ill and is later sent to New York to be under a Doctor's care. Late in the summer, Frances visits her mother in Stockbridge-Rosamond goes with her. (Diary 2, Summer 1882)
1883 Mother Burrage offers Langs the complete 3rd. floor at 112 Boylston Street for the winter. They move probably in the fall of 1883. (Diary 2, Summer 1883)
1883 "Lel took me to see his wonderful new Room (Studio)…Lel's eye is badly infected. He can hardly see. He conducted the Cecilia rehearsal with his left hand over the eye." (Diary 2, Fall 1883)
1884-85 Lang presents twelve lecture/concerts on the upcoming concerts of the BSO.
1884 "The Apthorps are to build a house on Otis Place near Mt. Vernon St." (Diary 2, Winter 1884)
1884-1886 Johnson Burrage died in April 1881 and for the years 1884-1886, the Lang's address was 112 Boylston Street, the Burrage home. (1884 and 1886 Boston Directories) It would seem that Frances and B. J. had moved back possibly to help settle the estate; because of the length of time involved, this may have included selling their own home on Otis Place. By 1887 Mrs. Burrage had been settled in her new home at 307 Boylston Street and the Lang's had taken up temporary residence at the Hotel Kensington until they bought 8 Brimmer Street. (1887 Boston Directory)
1884 Mid-January Cecilia concert, The Transcript noted that Lang placed the choir in front of the orchestra; this had been done earlier with great success by the Apollo Club.
1884. Lang credited with having already taught over sixty pianists "who have become concert soloists." (Observer, January 26, 1884)
1884. Despite vigorous protests which included legal action, the "Great Organ" was removed from the Music Hall to provide more platform space for the BSO.
1884. Spent summer at the Clark Farm in Weston. "We have visitors constantly." Mr. and Mrs. had planned a Europe trip but canceled because of the chance of Cholera. She had been unhappy about leaving the children: "Mt heart drops into my boots." The Apthorps did go. Later in the summer, Lang brought the BSO conductor Gericke "with him from Boston. Mr. G. almost no English, but Will Apthorp understood him better than the rest of us did. He was modest, handsome and really delightful." In October Lang took Gericke to the St. Botolph Club. (Diary 2, Summer and Fall 1884)
1884. October 14th. "Moved back to Boston. At Mother's again." (Diary 2, Fall 1884)
1885. March 21-Bach 200th. Birthday Concert: Four keyboard concertos (one using harpsichord) and the Coffee Cantata.
1885  May 14, 1885. Cecilia presents Berlioz Damnation of Faust again but without Georg Henschel. Third performance.
1885 The Lang family and nurse Ellen Sheehan sailed for Europe June 13, 1885 on the S. S. CATALONIA from Boston. Went to Belgium, Germany and Switzerland. In October met with Cosima Wagner when she was in Munich. (Frances M. Lang's Note Book Excerpts, p. 7) There is a passenger "Ben I. Lang" who arrived in NYC from Liverpool on September 21, 1885 on the ETRURIA. His date of birth was given as about 1839, but the occupation can not be read. (ETRURIA Manifest) There are no other Lang family members
listed on that ship as Frances and the rest of the family were to stay the winter in Munich so that Margaret could study there.
R. M. S. Etruria, Wiki.
R. M. S. Etruria with both sail and fired-up. Wiki.
1885. With the organ removed, a large sounding board was built over the stage to help project the sound of the orchestra into the hall.
1886 January 2-plays St. Saens Rhapsodie d'Auvergne Op. 73 with the BSO, Gericke conducting.
1886 "Letter from Lel telling me that Herkomer is painting his portrait." (Diary 2, Winter 1886) Hubert von Herkomer's (1849-1914) career was mainly in England, but he made two trips to America to paint portraits. During the second, December 1885 to May 1886 was when this painting was done.  He was very successful, later becoming Sir Hubert. "Sunday. MacDowell and Mr. Loeffler came, also many others. They admired Lel's portrait." (Diary 2, February 1889)
1886 Another summer in Europe. B. J. sent a notice to his piano pupils saying that he would be back by Monday, September 20. He arrived on September 20 in NYC on the UMBRIA from Liverpool to New York with his last address being Manchester, England. He was alone.
1886  Acted as one of the pallbearers at Franz Liszt's August 3rd. funeral in Bayreuth.
1887 March-presents advanced students in the first set of four Pianoforte-Concerto Concerts at Chickering Hall.
1887 Berlioz-Damnation of Faust, March 25, 1887. Fourth performance.
1887 Arrived in New York on August 17 from Antwerp on the WESTERLAND-Lang's age listed as "42, born abt. 1845," and traveling with him was Mrs. Lang, aged 40; Miss M., aged 27; Miss R., aged 25; Master M., aged 20; and a maid, aged 24. (New York Passenger Lists, 1820-1957)
1888 Named organist of King's Chapel. Age 50
April-presents four advanced students in the second set of Concerto Concerts at Chickering Hall.
June 7th. "Moved to Lynn for the summer…14th. Heat frightful. Never passed such a night. But Lel always sleeps through everything. Yesterday we all went down the Ocean Walk…Lel sails for Europe…Tried over Maidie's new song for piano, violin and voice [no song with violin was published]…Wonderful letter from Lel about going to a Soiree at the Wagners." (Diary 2, Summer 1888)
1888 European Trip. Visited a number of festivals including Birmingham and Bayreuth. Persuaded Edward MacDowell to move to Boston. Collected many new pieces for consideration by Cecilia and the Apollo Club-both officially still had music selection committees.                                               Typical ship fares: First Class-$35 and $40. Dutch ships First Class were $40, $50 and $60. Second Class-$26. Dutch ships Second Class was $32. Steerage was universally around $20. Their $20 is equal to our $532 while their $60 is equal to our $1,598. (As of 2019) (Herald (April 14, 1889): 7)
1888 The 1888 Boston Directory lists 8 Brimmer Street for the first time-the previous year the Lang's address had been the Hotel Kensington (a map of "Parts of Wards 9 & 10" shows the Langs at Otis Place and Abby Davis at 8 Brimmer)
1889 June. "Moved to Lynn for the summer…July. Lel leaves tomorrow for Bar Harbor." (Diary 2, Summer 1889)
1889 Fall. "Maidie to Mrs. Whitman's to sit for the first sketch of a portrait…Went to Mrs. Whitman's to see Maidie's Portrait. Like it, excepting that it seemed, all of it too pink…Christmas Day. Lel greatly surprised and pleased with the Whitman portrait of Maidie." (Diary 2, Fall 1889)
1889 "A beautiful Upright [?] Harpsichord arrived at the house…Lel had bought it." (Diary 2, December 1889)
1890 "Miss Keyes [a family friend] has much improved the Carlo Moratti by filling in the cracks." (Diary 2, February 1890)
1890 March/April-third set of Concerto Concerts-three concerts this year. (were there none in 1889?)  Herald review said this was the fourth series. (Herald (April 2, 1890): 4, GB).
1890 "Lel's Concerto Concert was delightful…Lel has written to Frau Wagner to ask her permission to give Parsifal in concert form…Lel is writing a song…I have decided to give the Orchestral Score of Parsifal to Lel, as a surprise gift. It will cost $100…Copied music all day…We stayed at home this evening. Lel working on Parsifal cuts. " (Diary 2, Spring 1890)
1890 May 22nd. Cecilia Concert. "Mr. Lang's three songs seem to us to reach about the high-water mark in American songwriting. They show such genial melodic invention, such easy command of style, and are withal so essentially lyrical in character… Both in form and expression, they are songs pure and simple; the lyrical element always predominates. In a word, they are charming. They were capitally sung, with great expressiveness, by Mr. Winch." (Cecilia Reviews) Aladdin's Lamp; Sing, Maiden, Sing; and Cradle Song.
1890 June 5th. Moved to Hinsdale for the summer. "Mother and Emma to arrive tomorrow…Everyone here completely happy excepting Maidie who hates it…The piano arrived untuned. Most annoying…Lel arrived and is enchanted with the place, and the mountain views." (Diary 2, June 1890)
1891 April 12th. Death of Eben Tourjee, Director of NEC, not yet 57. Carl Faelten. aged 44,  elected Director. He "severed ties with some of Boston's most prestigious musicians, including Carl Zerrahn, B. J. Lang and Eugene Thayer, insisting on full-time teachers." (McPherson, 50) B. J. had taught from the opening of the school in 1867, 24 years before.
1891  Presents Boston premiere of Parsifal on Wednesday, April 15. Age 53. Also performances on May 4, 1892 and January 6, 1903.
1891 June 11th. Went to Hinsdale for the summer. "The journey on the train was frightfully dusty. Lel is not coming until later, and meanwhile, the cook and a maid will look after him. Mother and Emma will arrive here tomorrow…June 26th. Lel and Maidie to N. Y. where they will sail on the UMBRIA for Europe. I returned to Hinsdale…Miss Keyes is here. She sketches every day…Letter from Europe. Maidie and Miss Otis very ill on the boat. Lel says that both Miss Otis and Mr. Hall are very satisfactory traveling companions…Oct. 1st. Returned to Boston." (Diary 2, Summer 1891) In early August, the Society Page of the Herald wrote that "Mrs. Lang and her young daughter [Rosamond] and son [Malcolm] are at the 'Red Rock House' in Lynn." Who was right?
1891 On September 14, 1891 B. J. and Margaret left Liverpool for New York on the UMBRIA. The list of passengers seems to show that Margaret shared a room with Miss Marien Otis.
1891 The Cecilia begins Wage Earner Concerts (tickets at 25, 35 and 50 cents). Except for 1897-1898, these continued until the 1909-1910 Season. (Hill, 9)
1892  Conductor Handel and Haydn Society, two years. Age 55-57
1892 Parsifal a second time, May 4; forces almost the same as 1891.
1892 "May. I went to Wilton N. H. to look at a possible Boarding place. Went to Petersham Mass and fell in love with the place." When they moved for the summer they took a chest of books and a piano; first by train, and then Frances had to "bargain with the Stage Driver" to bring them from the train station in Athol. (Diary 2, Spring 1892) "Lel has gone to the White Mountains to visit the Kimballs…Miss Keyes is to visit…Lel has gone to York Harbor…Lel is going to give two concerts here. One will be for the benefit of the church…Today we drove to the wonderful Stone place. Gorgeous view and superb trees. Lel considers buying it. With every day we feel drawn to owning a place here." (Diary 2, Summer 1892)
1892 Cecilia sings Dvorak's Requiem under the composer's baton Nov. 28 and 30.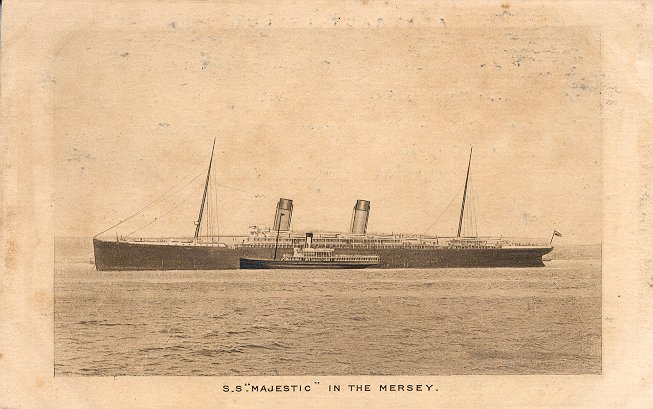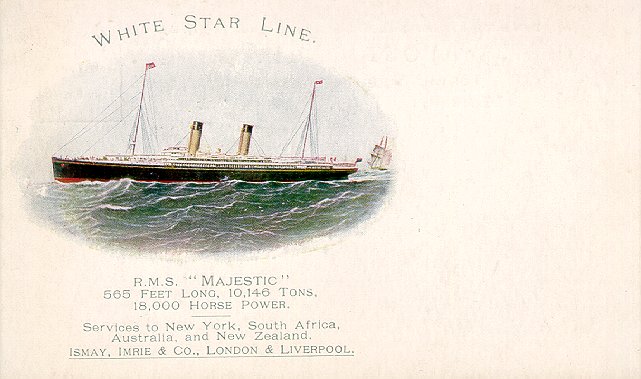 1893 Lang and Foote in Bayreuth: in the orchestra pit. They possibly left on March 15, 1893 on the R. M. S. MAJESTIC from New York for Liverpool. The entry, however, is for M. B. Lang, but the birthdate of 1839 is as close as these lists get many times. (Ancestry, All New York, Passenger Lists, 1820-1957)
               Prices from 1891 were probably still in effect in 1893.
                Boston Daily Advertiser, Tuesday Morning May 5, 1891.
1893 "June 20th. We moved bag and baggage to Charles River Village. [Between Needham and Dover] Terrible frog noises at night. "We are to have tennis and croquet here very soon…We have a new boat which is a delight…We are tormented by mosquitoes. In fact, the food is poor and there seems always a shortage of water…Beginning to be very busy getting ready for our going to the Worlds Fair in Chicago." After the Fair, they returned to Charles River Village. "All this month Lel has been talking about making improvements in our Brimmer Street house. He calls it an old hole and says it is depreciating…Lel has had organ stops of chimes put into the King's Chapel organ…Lel stayed in Boston to go to Guilmant's first organ recital…Oct. 7th. We left Charles River Village."  (Diary 2, Summer 1893)
1893 Gave a talk on the "vices and virtues of piano playing" on Friday afternoon, November 10 at Chickering Hall.
1894 February "Lel will have to give up his studio and find another." (Diary 2, February 1894)
1894 "April. Wrote Miss Hagar at Kendal Green that we would go there for the summer." (Diary 2, Spring 1894) "June 14th. We went to Kendal Green for the summer…Many Wayland people have called. It looks as if we shall be gay…Lel and I now visiting the Whitney's at Cohasset. I am reminded that if our precious Harry had lived, he would be now 29…Lel has written to Mr. Higgenson to ask the price of his Petersham house…Lel may buy land at Tenant's Harbor. Everyone wild over the place…Lel has proposed to Malcolm and Mr. Byrne that they go with him to the Auction of a farm in New Boston N.H. and perhaps buy it if it seems a good investment. They are in high feather at the idea…Sept. 6th. They went to the New Boston Auction. On their return, there was great excitement over the news that Lel had bought the Farm. The cost $4000." (Diary 2, Summer 1894) Returned to Boston October 7th.
1894 October. Lang begins fortnightly talks on the repertoire for the Symphony concerts. Plays four-handed arrangements of the pieces to be heard aided by Perabo.
1895 July. Is elected conductor of the Handel and Haydn Society.
1895 "Catherine Codman has painted a superb portrait of Bowler. [Maidie's dog] Miss Keyes is going to varnish it, then shortly it is to be lent to an Exhibition." (Diary 2, Fall 1895)
1895 "Maidie has shortened her Armida aria, which Miss Franklin will sing in January." (Ibid)
1896 March 8th. "Maidie has joined the Episcopal Church, and was yesterday confirmed at St. John's church in  Roxbury. She is very happy, therefore I am." (Diary 2, Winter 1896)
c. 1895-96. Founding member of the American Guild of Organists
1896 June. As conductor of the H & H Society, he is asked to prepare the music for the unveiling of the stature of the poet John Boyle O'Reilly. The "full orchestra and large chorus" perform Mendelssohn's O Sons of Art and premiere a piece by Lang using the O'Reilly poem which began-"O Motherland, there is no cause to doubt thee." (Herald (June 3, 1986): 7, NewsArc.)
Philip Hale announced Lang's reelection as conductor of the Handel and Haydn Society in this manner: "So Mr. Lang will be the conductor of the Handel and Haydn next season. This reminds us that the Dutch have taken Holland. No thoughtful person suspected for a moment that either Mr. Lan or the Dutch would be defeated.." (Herald (June 10, 1896): 10, NewsArc)
1897 Lang reelected President and Trustee of the Oliver Ditson Fund.
Library of Congress Prints and Photographs Division Online.
Wikipedia, accessed February 15, 2019. 622 ft. long and 65 ft. 3 inches at the beam. The engines were five decks high! The largest liner when christened in 1893. Was the fastest liner afloat 1894-1898. 2,000 passengers total: 600 first, 400 second, and 1,000 third class. A crew of 424. The interiors represented the Victorian Age at its peak. Some said that the extreme decoration degenerated into "grandiose vulgarity."
1897 On the S. S. CAMPANIA B. J. is listed as a musician. The ship from New York arrived in Liverpool on July 23, 1897.    B. J. and F. H. B. Byrne shared a room on the LUCANIA which left Liverpool on August 21, 1897. Francis H. B. Byrne worked at the Chickering Factory at 791 Tremont Street (1899 Boston Directory)                                                                                                                                 The Herald had a short paragraph in the Social Section: "Mr. B. J. Lang, who has returned from Europe, where he attended the Bayreuth festival, succeeded in securing the American rights for the production of Berlioz's Troyen and a new and beautiful work by Humperdinck, the author of Hansel and Gretel." (Herald (September 26, 1897): 27, GB) The Humperdinck was the Pilgrimage to Kevlaar which the Cecilia performed on January 13, 1898.
LUCANIA. Wikipedia, accessed February 15, 2019.
LUCANIA. Wikipedia, accessed February 15, 2019.
LUCANIA at sea. Wikipedia, accessed February 15, 2019.
1897 "Mrs. Page is painting a portrait of Rosamond. Price $250. Christmas Day. The great excitement was the unveiling from behind a green cloth, of Rosamond's portrait. Lel was so surprised and pleased that he cried. Mrs. Gardner came in the afternoon to see it." (Diary 2, Winter 1897)
1898 Fall. Wage Earner Concerts resumed by the Cecilia.
1899. January 8, 1899 issue of the Herald reported the worth of B. J.'s Real Estate to be $21,300 and his Personal Estate to be worth $85,000. His tax bill was $1,417.68. (Herald (January 8, 1899): 43, GB)
1899 "Dec. 24th. Sunday. Mr. and Mrs. Paderewski the first guests to arrive. She is a dear. He remembered our Tree and the Holy Family, and was much moved. He kissed my hand many times." (Diary 2, Winter 1899)
"WFA"[William Foster Apthorp] ended his review with praise both for the Club and Lang. "If there be any constant here in Boston, the Apollo is the quantity…Sureness of attack, a well-formed habit of giving the final notes of phrases their full value, pure intonation, exquisite beauty and flexibility of tone – these are qualities for which the club's chorus has long been noted; it has had a standard set for it, and seldom lapses therefrom." (Undated review)
1900 "Lel told me that Roy Gardiner is to take Apthorp's place as Music Critic on the Transcript." (Diary 2, January 1900)
1900 April. The Cecilia was incorporated and the word "Society" was added to its name. (Hill, 8) "Lel in his efforts to raise money for the Cecilia has received $5000, from Charles Ditson." (Diary 2, Winter 1900) "Mrs. David Kimball has told Lel that she will give $5000, toward the Cecilia fund." (Diary 2, Spring 1900)
1900 Summer in Europe-due back September 15 (referenced in a letter from George Hutchins to Lee Higginson). B. J. and Malcolm left from New York July 22, 1900 as first-class cabin passengers on the CAMPANIA. (Herald (July 23, 1900): 1, GB) The rest of the family spent the summer at the New Boston farm. (Herald, Social Life (July 22, 1900): 31, GB)
1900 "Nov. 4th. Lel and I to New York. Had a fine room at the Waldorf Astoria. In the evening dined at the Homers, then to see L'Aiglon. The next day we drove to Grant's tomb. Then made many calls. Back to Boston in the late afternoon…Lel and I are dining at the Apthorp's this evening to meet Minnie Maddern Fiske the actress. She is here doing Becky Sharpe…Lel because of a slightly weak heart, is taking medicine prescribed by Dr. Sears. Maidie follows him around to see that he takes it." (Diary 2, November 1900)
1900 November. "Last night Lel and I dined at the Henry L. Whitney's in Brookline, and we went in an automobile!" (Diary 2, November 1900)
1901 January 31st. Sarah Janes, Father Lang's sister, and B. J.'s aunt, dies. Her Requiem was held at the Advent Church on February 2nd. The Lang family was Unitarian; Margaret was the only Episcopalian. (Diary 2, Winter 1901)
1901 May 1-Resigns from the Apollo Club. Age 63
1903 Degree-Master of Arts from Yale.
1903 Mrs. J. C. Burrage, mother of Frances Lang died on August 7, 1903 at the age of "about 88 years." (Herald (August 8, 1903): 3, GB)
1903 Parsifal-a third time.  "Mr. B. J. Lang's private performance of the music of Wagner's Parsifal at Symphony Hall, Boston, Tuesday, January 6, 1903."
1904 B. J. (teacher-aged 65) and Rosamond (teacher-aged 24) returned from Europe (Liverpool) on the S. S. REPUBLIC arriving September 2, 1904. (Boston Passenger and Crew Lists, 1820-1943) Also listed next to the Langs were (1) John H. Gutterson, aged 39, music teacher, (2) Mary Frances Byrne, servant and (3) Miss Alice S. Larkin, possibly a pupil. Lang made "more than 30 trips to Europe." (Globe (April 5, 1909): 1) In 1881 he had made 14 trips (see 1881 entry). Thus he made an additional 16 between 1882 and 1904-I have found mention of only 4!                                                                                           "Since the age of eighteen years he has been to Europe nearly every year…during which time he made the acquaintance of many of the noted living masters of music, from whom he feels that he has somewhat developed himself." (1,000 Mass. Men, 366)
Displacement: 29,300 tons; length-615 feet; width-68 feet, 3 inches; twin screw, oil burner. Johnston collection.
A close examination reveals two forks, two knives and three spoons at each setting. Johnston collection.
1905 Buys 6 Newbury Street which became teaching studios.
1907 Spring: Resigns from The Cecilia Society. Age 69
1908 Degree-Master of Arts from Harvard.
1909 Last appearance as a conductor. Age 71
1909 Died on April 4, aged 71.
1909 B. J.'s father, Benjamin Lang died on December 11, 1909, having had dementia for the last 20 years. He was then 93 years old and had been born in Maine. His wife, Hannah, had died in 1874. Benjamin Johnson Lang's father who was named just Benjamin Lang, had been born in Scotland. No information is listed for his mother. (Death Certificate)